Marie-Antoinette famously treasured her crown jewels so greatly; she ensured their safe passage before attempting to save herself. Our jewelry pieces present the same timelessness and rarity that the royal monarchy protected and revered for centuries. At Crown Jewelers of Naples, elegance and sophistication are always in-season. We offer a vast selection of brilliant designs and fine jewelry at exceptional prices.
On Valentine's Day 2018, Founder; Gabriel Alves, finally made his lifetime dream a reality and opened Crown Jewelers of Naples. Crown Jeweler's 3,000 SqFt showroom reflects the style and ambiance of a finely curated museum. Their fine jewelry holds the same timeless quality of those found in the Louvre, but you get to bring these pieces home. Gabriel is an expert at designing custom pieces, revamping outdated pieces to a more modern style, and cultivating a beautiful selection of the most vibrant and rarest gemstones set in the finest precious metals. He believes that jewelry should not only be balanced, harmonious and flattering to the eye, but the wearer should feel the comfort that only comes from quality craftsmanship.
Crown Jewelers is pleased to help guide you in your selection of traditional and classic with a modern twist–rings, necklaces, bracelets, and earrings. Whether purchasing for a special occasion, adding to a private "regalia," refreshing an out-of-date collection, or creating a new piece, our team of fine jewelry experts ensures everyone is treated like royalty.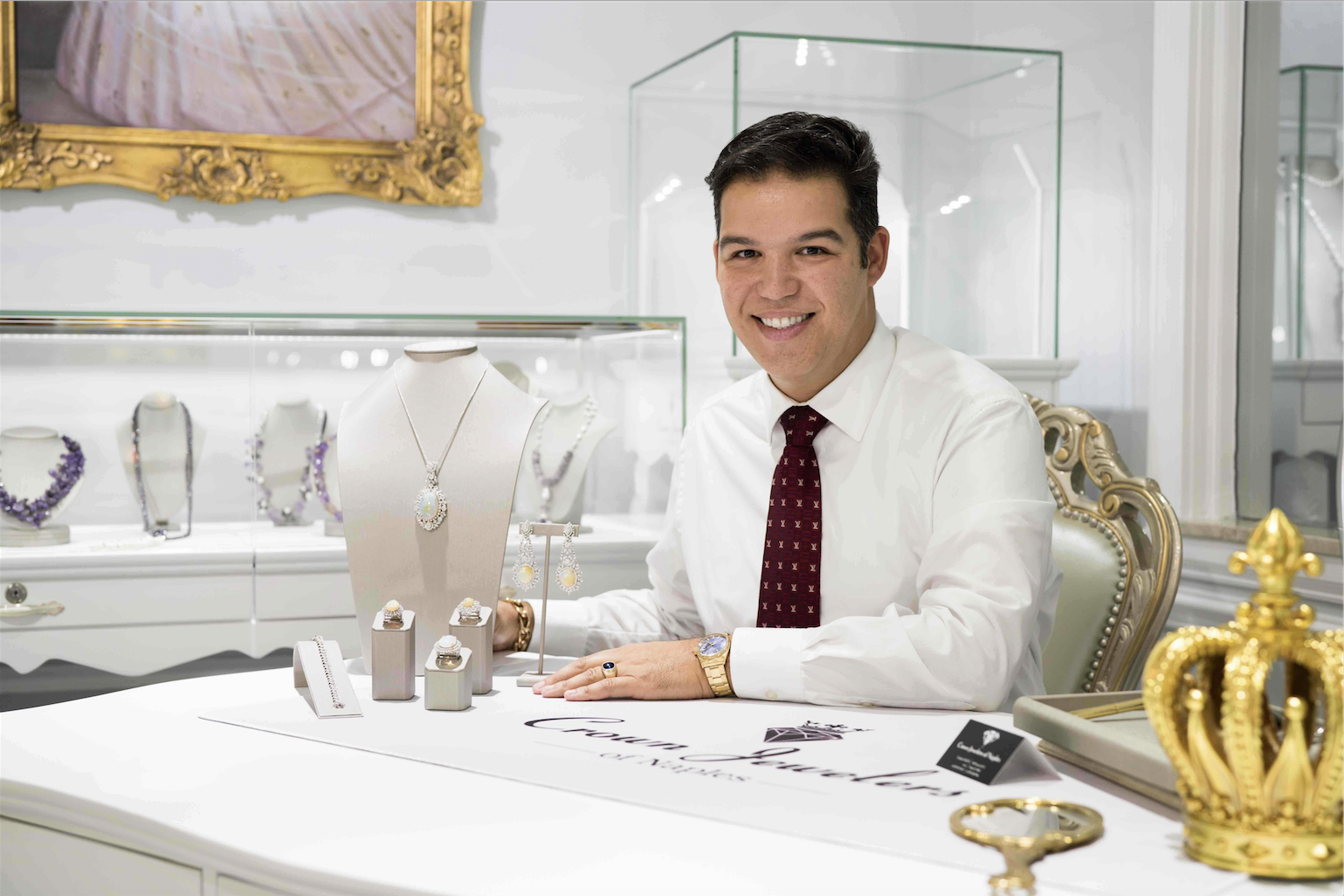 Gabriel Alves founded the high-end jewelry "château" with the promise of presenting the most beautiful and precious jewelry in town and to always to offer those rare pieces at great value. Gabriel's passion for fine jewelry is matched only by his knowledge and experience. Gabriel first discovered his love for high-end jewelry design growing up in France, a country steeped in a rich tradition of haute couture fashion, fine arts, and exceptional jewelry designs. He obtained a Masters in Finance from the Burgundy School of Business (Ecole Superieure de Commerce of Dijon) before making his way to the states to complete a Masters of Business Administration at Florida Gulf Coast University. After graduating he received his GIA Gemologist Certification and went on the work for Yamron Jewelers of Naples, gaining over a decade of fine jewelry sales and design experience. In 2018, he opened Crown Jewelers of Naples, where he continues to serve his wonderful clients.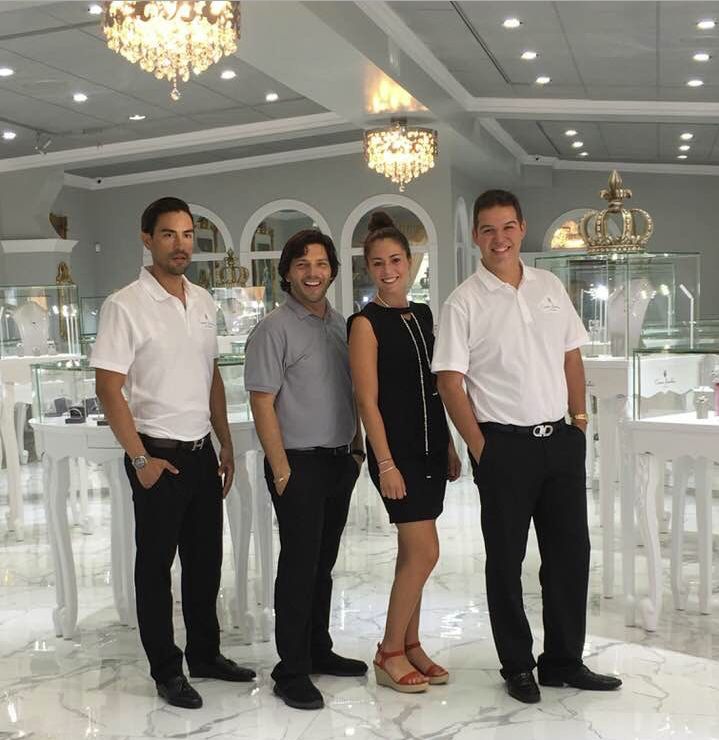 When you enter Crown Jewelers, you will be greeted by our friendly and knowledgeable staff of fine jewelry experts. Everyone on our team has extensive knowledge of high-end rings, necklaces, bracelets, and earrings, and are ready to assist and guide you in your selection. We are dedicated to developing strong relationships with our customers, and we want to ensure that everyone that enters our showroom is "treated like royalty". We enjoy celebrating those important life moments and milestones with you, whether it be a birthday, engagement, anniversary, holiday, or just helping you find that special piece you have been searching for.